Dunes et Soleil
OUR LODGES TENTS
Discover the joys of traditional camping without skimping on comfort!
OUR FULLY-EQUIPPED LODGES
This year, enjoy some authentic glamping!
Opt for our canvas glamping tents without skimping on the comfort of a rental. This accommodation is the ideal solution for campers looking for greater comfort or for anyone who wants an authentic camping experience.
Our lodge tents are furnished and equipped to ensure a comfy stay. You'll find 2 closed-off bedroom areas big enough for the whole family and perfect for a good night's sleep. The living area, which opens onto the outdoors, is equipped with all the necessary kitchen equipment. The semi-covered terrace means you can enjoy the fresh air regardless of the weather and fully appreciate the joys of camping!
NB. Our lodge tents are connected to electricity but do not have running water. The sanitary facilities are very close (100 metres).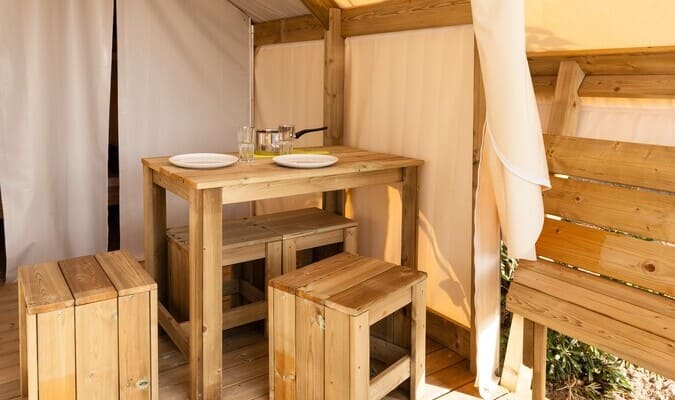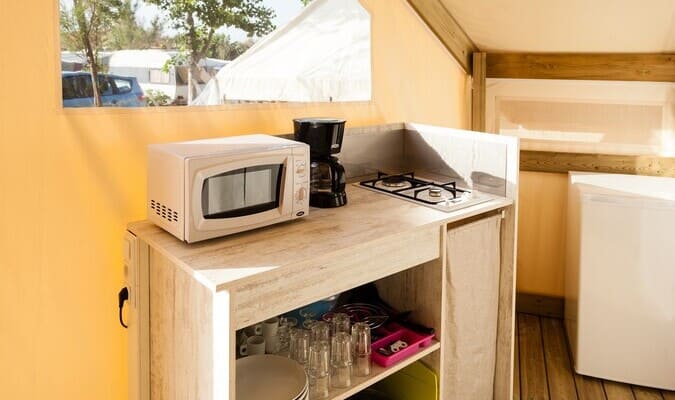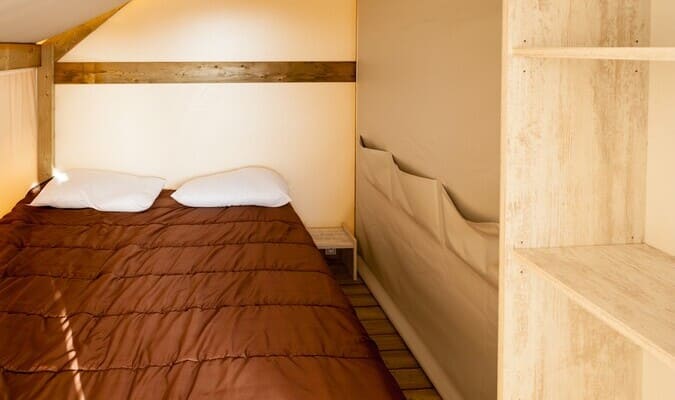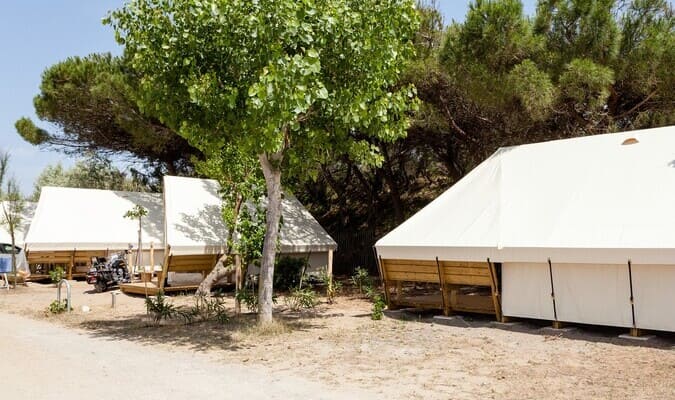 Check out our other accommodation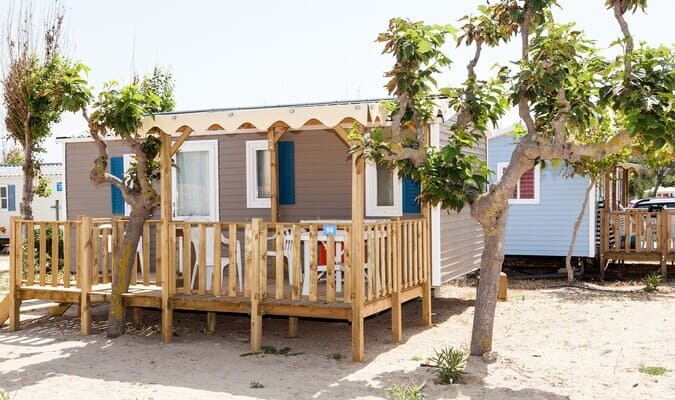 OUR COMFORT MOBILE HOMES
Our Comfort mobile homeshave all the home comforts... on holiday! Welcoming, functional and well-equipped, these rentals have a fully-equipped kitchen and a spacious living room opening onto a shady terrace.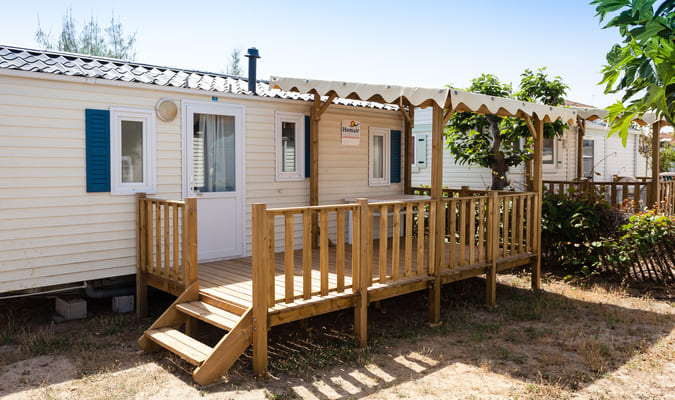 OUR CLASSIC MOBILE HOMES
Our Classic mobile homes are the go-to option for families looking for an affordable holiday. Settle down in a fully-equipped mobile home which opens onto a spacious terrace that provides additional living space.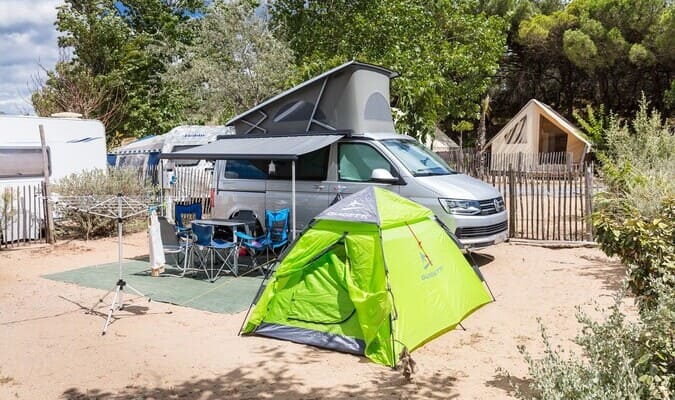 OUR CAMPING PITCHES
The Dunes et Soleil campsite has spacious pitches suitable for to up to 6 people. For your convenience, you can park your vehicle on the pitch, and some are also connected to the electricity and water supply.